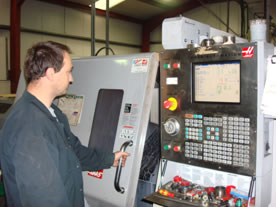 AOL has a range of opportunities for:
Fitter Turner Apprentice
Full training will be provided. Applicants must have Junior Certificate Ordinary or equivalent. The successful candidate must be eligible to undertake the FÁS based Apprenticeship Programme.
CNC Programmer
Keen motivated individuals who have served a recognized mechanical engineering apprenticeship. They should be experienced in CNC  Milling and capable of  programming 3 and 4 axis  CNC Milling machines.
All employment packages include competitive pay, excellent skills training and the opportunity to work in a progressive precision engineering company.
Email : info@aolengineering.ie